Inspired Home Owner Tips
From Tuesday Tips and Working Agent Wednesday to community events and market trends, we have everything you need to know about the Michiana real estate scene. Tune in with our team to get the latest updates—we've always got something new to share!
Watch for "The Inspired Homes Show" Coming Soon!
Get Your Homeowner Tips
Meet the Team
Licensed in both Indiana and Michigan, the Inspired Homes Team is proud to provide faith-based service with a purpose. To us, real estate is about so much more than buying or selling homes—it's an industry that's rooted in building relationships, both with clients and the community. Our passion for ministry allows us to do what we love the most: helping people achieve their dreams, no matter what they might be!
Like what you see? You can become a part of our team!
Our Charities
Inspired
to Serve
Our charity for the month of November is Destiny Rescue. Make today a day of giving back by donating to this organization that believes that every life has value – including yours! They want to help you make the best decisions for your life and for your health!
Click to Donate
Limits Life and Love
Founded by Inspired's Diane Bennett, Limits Life and Love is a program that was developed to support charities who strive to reduce unplanned pregnancies.
Learn More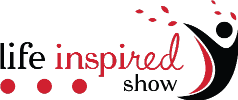 Life…Inspired Show
Have you ever experienced a life event that changed everything? Join us as we talk about "dot dot dot moments" and share testimonies on our Life…Inspired show!
Learn More
Buying or Selling? We've Got Your Back!
If you're thinking about making a move soon, let's start a conversation! We're in the business of streamlining every step of your real estate journey.
Step 1
Book a Consultation
Step 2
Market Preparation
Step 3
Celebrate Your Successful Closing